Ueli Steck is dead
According to The Himalayan Times, under Mount Everest he died Ueli Steck, One of the best mountaineers of recent years.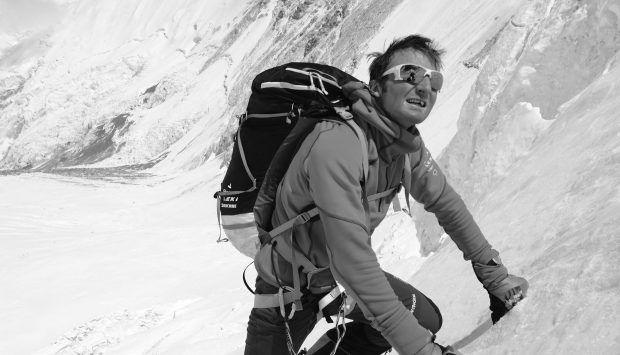 The accident, which is confirmed by many sources, took place near Camp I on the slopes of Nupste. Steck climbed alone and most likely slipped and fell down an ice slope.
The famous Swiss intended to conquer the great Himalayan challenge this season, namely the traverse of Mount Everest – Lhotse. As part of his acclimatization, he has already managed to stay overnight at camp two on the normal route. He has also made many training trips to the mountains from the base camp below Mount Everest, just a few days ago he wrote:
Instant one-day base trip for 7 thousand. m. I love it, it's great here. I still believe in active acclimatization. It is much more efficient than sleeping at altitude!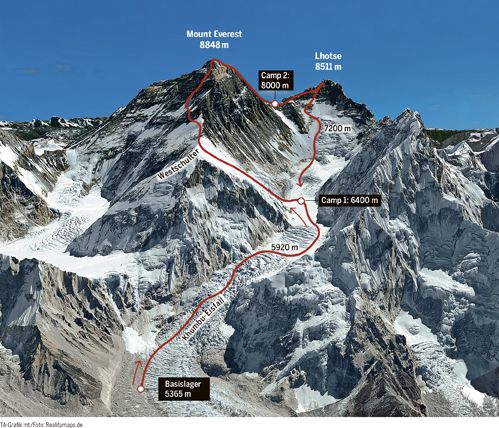 The traverse of Mount Everest – Lhotse
41-year-old Ueli Steck is one of the most outstanding mountaineers of recent years. He was an extremely versatile climber, excelled in rock and ice climbing. He has made many technical crossings in the Alps and Himalayas. He broke through to the general public with his solitary record-breaking ascents on famous Alpine walls. M.In. He repeatedly broke the speed record on the Eiger.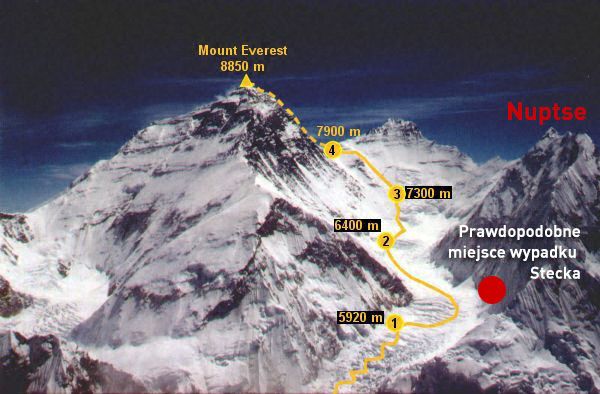 Probable approximate location of Ueli Steck's accident on the slopes of Nuptse
In 2013, he amazed the climbing community with a solo ascent of the south face of Annapurna. For this feat he received the Golden Chequered, the most important mountaineering award. This was the second Golden Cheque in his career, he was awarded it in 2009 for the first crossing of the north wall of Tengkampoche (6500m, Nepal).