Become a DYNAFIT TRAILHERO – applications are accepted from February 1
ATTENTION RUNNERS: February 1, 2022 the next intake for the DYNAFIT Trailhero program begins. The brand is once again looking for trail running enthusiasts who want to contribute to the DYNAFIT running community in an active way. Not only a unique group of supportive athletes awaits the winners, but also exciting running projects and competitions. In addition, members of the Trailhero Team will be equipped from head to toe with top-quality DYNAFIT products to help them give their best during training on mountain trails. In return, they will share their passion and experiences with other runners.
This year DYNAFIT invites runners and joggers from Germany, Austria, Italy, Switzerland, France, Spain, the United States, Norway, Slovenia, the Czech Republic, Slovakia, Poland and Hungary to participate in the Trailhero program. The brand is looking for athletes for whom the slogan "Speed up!" is the keynote of training in the mountains and who want to help shape the DYNAFIT community in the roles of active runners, influencers and experts. Built from committed recreational mountain runners, the community collaborates and exchanges useful information and, most importantly, is an endless source of inspiration.
In each country, a Trailhero Team will be selected for a period of one year. During the program, interesting challenges await participants, such as running events and photo shoots. At the local level, each country will organize inclusive Trailhero community meetings. In addition to top-of-the-line DYNAFIT products, team members from each country will be eligible for additional discounts and special promotions. And all with the support of professional riders and brand experts who will provide advice and consultation on trail running. In return, program participants will be required to document their mountain adventures on social media and share their knowledge in inspiring ways.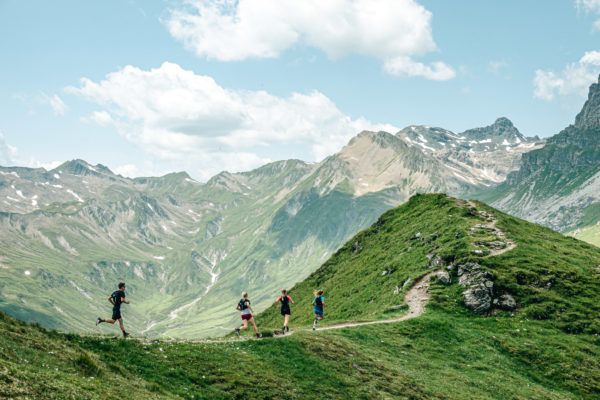 DYNAFIT TRAILHERO – applications are being accepted from February 1
HOW TO APPLY FOR THE PROGRAM?
Any runner or mountain runner without a signed sponsorship agreement can apply for the program. Applications are accepted online at the dynafit website.com/trailheroes. Athletes who have been members of the Trailhero campaign in the past can apply again. In addition to basic personal information, it is required to send two photos and a short inspirational text. In addition, each applicant will have to show through their social media channels, such as Instagram and Facebook, that they can infect with enthusiasm and will find themselves in the role of Trailhero.
Applications are being accepted from February 1 to March 31, 2022. DYNAFIT will contact the lucky ones qualified for the program on April 15, 2022.