International Snow Leopard Day with Dynafit brand: join the action and help protect an endangered species!
Cover as many meters of elevation as possible and help protect wildlife. DYNAFIT is organizing for the thirteenth time International Snow Leopard Day. This year the action to protect the brand's "symbol" will take place on March 5. As part of the event, DYNAFIT is encouraging skydiving fans from around the world to climb seals to turn every meter of elevation gain into 1 eurocent at the end of the day and donate the entire amount to the Snow Leopard Trust, which has been working to protect the endangered snow leopard species for 40 years. In Poland, the event will be organized jointly with POLASPORT February 26 in Zawoja on MOSORNY GRONI During the Polar Sport Skitour im. Basi German. DYNAFIT will also donate 100% of the proceeds from the sale of a limited product line to the protection of an endangered species.
The brand has decided to prepare exciting surprises for this year's edition. Meters of elevation gain will be possible together in traditional organized events, but also on your own and at any location. Simply document the trip with a GPS device, and send the file to DYNAFIT upon completion – the brand will include the meters covered in your overall score. Also new will be a limited edition Snow Leopard product line created in collaboration with French artist Lauriane Miara. Proceeds from the sale of three unique models – a T-shirt, headband and cap – will be 100% donated to the Snow Leopard Trust.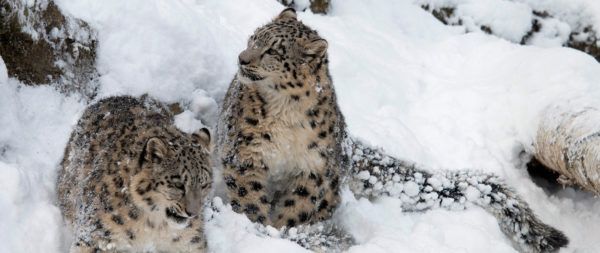 Snow Leopards (photo. dynafit.com)
"Speed up! Collect meters for the snow leopard." – on Saturday, March 5, this motto will guide skydiving enthusiasts in more than a dozen countries. The premise is simple: the more participants who give their best, the more money will go into the Snow Leopard Trust's fund. It doesn't matter if it's your first time to put on turn skis or if you're a seasoned skydiver – every step uphill counts! DYNAFIT is also rushing to help all riders without their own equipment: for the duration of the event, the brand will provide a set of test products on site, which can be borrowed free of charge, and the DYNAFIT team will remain at the disposal of participants to answer any questions about products, technology or the activity itself. 13. International Snow Leopard Day will be held in 12 countries, and each event will be accompanied by a rich, motivating program and a great atmosphere.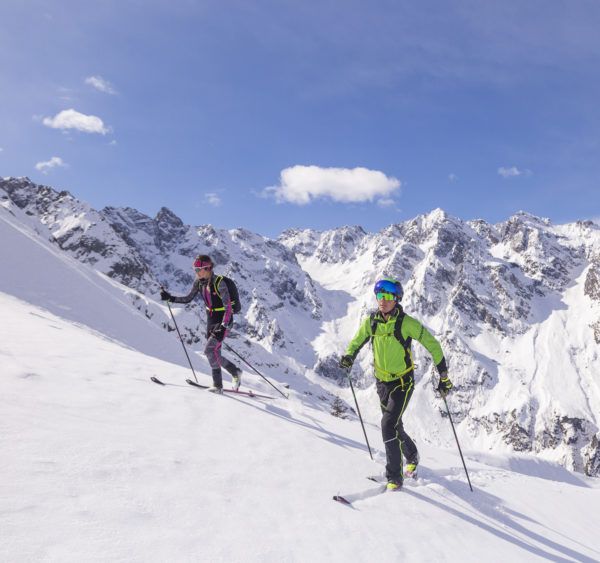 International Snow Leopard Day with the DYNAFIT brand. In Poland, together with the POLASPORT company, on February 26 in Zawoja on MOSORNY GRONI during the Memorial of the im. Basia German (fot. DYNAFIT)
However, if you prefer to go on a skydiving trip on your own, do it on March 5 or 6, and bring your GPS device with you! Then submit your route documentation using the form on the dynafitint website.typeform.com/sld2022 until 18:00 (CET) on Sunday, March 6. DYNAFIT will convert every meter of elevation gain you cover into 1 eurocent for the Snow Leopard Trust!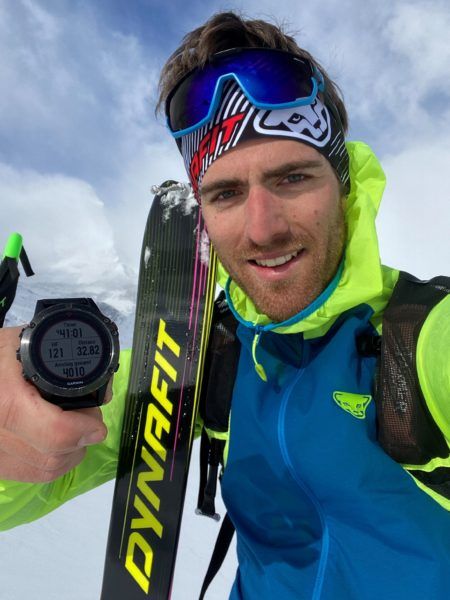 International Snow Leopard Day with DYNAFIT brand (fot. DYNAFIT)
You are invited to take part in the 13th edition of International Snow Leopard Day at one of the following locations. Updates and detailed information will appear on the dynafit website.com/snow-leopard-day-2022.
GERMANY – Füssen, Tegelberg
FINLAND – Äkäslompolo
FRANCE – Val Thorens
GREECE – Falakro Mountain, Drama (February 19-20)
ITALY – Spiazzi di Gromo, Bergamo
NORWAY – Tusten ski area, Molde
AUSTRIA – St. Johann in Tirol
POLAND – Zawoja, Mosorny Groń (February 26)
SWITZERLAND – Berghaus Sulzfluh, Partnun, St. Antönien (March 6
SLOVENIA – Zelenica
SPAIN – Le Cerdanya (March 6)
CZECH REPUBLIC – Dolní Morava
Limited edition DYNAFIT Snow Leopard
This year, for the first time, friends of the snow leopard will be able to equip themselves with special limited edition products available in the brand's online store and at select events. The unique graphics are courtesy of French artist Lauriane Miary, who has dressed the irbis in modern styling. If you can't go on a seal tour, the T-shirt, cap and armband will allow you to lend your support to the endangered species without breaking a sweat – as DYNAFIT will donate 100% of the proceeds from product sales to the Snow Leopard Trust!
Snow Leopard Cotton T-shirt
Limited edition T-shirt made of 100% organic cotton and captivating in its comfortable, sporty fit. Eye-catching modern graphics stylishly displayed on a black background. The T-shirt is available in men's and women's versions.
Sizes XS – XL (women) / S – XXL (men)
MSRP 189.90 PLN
Snow Leopard Headband
The bestselling DYNAFIT classic in a limited edition with unique graphics: a lightweight, windproof technical headband that will protect your ears from the cold during skydiving and trail running trips. Stylish design, effective sweat wicking and maximum wearing comfort. The wrap is made of 100% recycled materials.
One size fits all
MSRP 89,90 PLN
Snow Leopard Cap
The classic baseball cap, which never goes out of fashion and will protect your head from overheating on sunny days. Now in a limited edition with unique graphics in honor of the snow leopard.
Sizes one size
MSRP 139,90 PLN
About Snow Leopard Trust
The Seattle-based Snow Leopard Trust is a non-profit organization that has been working to protect the snow leopard since 1981. The natural habitat of irbis is decreasing year by year. According to current data, there are only about 3,500 wild representatives of this species left on earth. Its population has been threatened for many years by climate change, illegal poaching and habitat encroachment. The Snow Leopard Trust has projects in China, India, Kyrgyzstan, Mongolia and Pakistan, and funds research and works to restore and strengthen the snow leopard's habitat in cooperation with the people living in the mountainous areas where it is found. Identifying with this remarkable animal, the Dynafit brand has remained a partner of the organization for many years, having set a long-term and sustainable goal of supporting the species. The long-standing partnership with Snow Leopard Trust is a significant part of the brand's CSR activities, the scope of which the brand is increasing year after year.