"La Liste: all or nothing" – another ski superproduction by Eric Crosland
On December 2, 2021, at 20:00, there will be a screening of the film "La Liste: all or nothing" in 25 Multikino cinemas across Poland.
"LA LISTE – ALL OR NOTHING" – a thrilling documentary film, produced by Red Bull Studios and Sherpas Cinema, telling the story of two friends Jeremie Heitz and Sam Anthamatten, who ski down the highest mountain peaks in the world, thus measuring themselves against the unimaginable.
Directed by Eric Crosland – creator of the cult "All.I.Can" and "Loved By All" – the film centers on an expedition of two daredevils who set out to conquer the world's highest and most breathtaking mountain peaks in order to do what they know best: ski down them.
In 2016, Jeremie Heitz prepared a list of the most inaccessible and iconic mountain peaks, planning to conquer them and ski down them at the highest possible speed. The Swiss, considered the fastest freerider'a in the world, has joined forces with his friend Sam Anthamatten to embark on an extraordinary journey that will take them to the ends of the earth.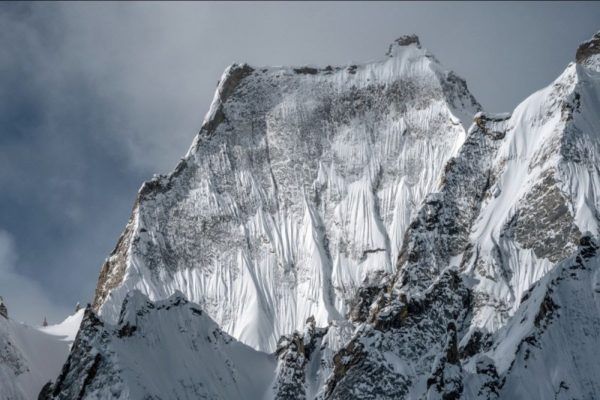 Sherpas Cinema/Luca Rolli
The plan was ambitious and certainly can't be called safe: the list the daredevils drew up included mountain peaks in various corners of the world. Summits that inspire both awe and fear with heights exceeding 6.000 meters. Their challenge will take skiing to a whole different level. This feat will change the way we have viewed freeride so far. The expedition will take them to the remotest places in the world through the Peruvian Andes to the Karakorum in Pakistan.
For Jeremie and Sam, this is the adventure of a lifetime, and life brings both highs and lows, in this case occurring at an incredible pace. Capturing the entire mission, the camera shows the beauty of the surrounding landscapes, the magic hidden in skiing, but also the dangers that force our heroes to push the limits of human ability. Jeremie and Sam are guided in life by a simple principle: "all or nothing", so despite the dangers, they do not intend to deviate from the path previously laid out and correct at any stage their "LA LISTE".