Majesty Skis and Tatra National Park – Black Friday different than all of them
Winter is approaching, so it is not impossible that you are looking for equipment. Majesty Skis is a Polish brand that produces skis, accessories and clothing at a very cool level, and is also conscious and sustainable. This is evidenced, among other things, by the action planned on the occasion of Black Friday – therefore, we make available.
Black Friday raises a lot of emotions and expectations every year, including for our brand. We always try to ensure that our customers make conscious decisions about the choice of our products, so that they buy equipment they really need, in the belief that thanks to the high quality it will serve them for a long time.
That's why this year we decided not to succumb to the pressure of price reductions, but offered to donate 20% of the proceeds from the sale made on November 26-28 to the Volunteer Service of the Tatra National Park, to subsidize the equipment of volunteers who take care of the cleanliness of the Tatras.
We want to show that you can lose your head while shopping, but it is definitely better to give in to good emotions.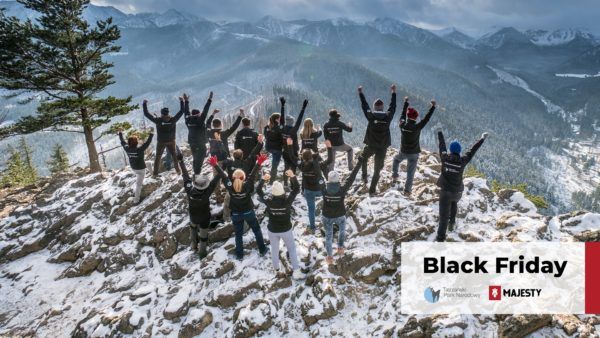 If you are already dreaming of white powder snow, welcome to:
We also recall a test of Majesty skis that we had the opportunity to test last season: