Thule Landmark – a clever combination of backpack and travel bag [sponsored]
Before virtually every trip, the same question arises: what is the most comfortable to pack in? The backpacks tempt with a comfortable carrying system, thanks to which carrying our travel belongings is comfortable and not tiring. On the other hand, we have classic travel bags, which are much easier to pack and get out of them, what is needed at the moment, and on top of that it is more convenient to carry them by train or plane. However, there are solutions that have all the advantages of backpacks and bags… while offering a whole set of additional, useful features. A perfect example is the new Thule Landmark series backpacks.
The bags from the Swedish manufacturer – for years known for producing top-quality solutions for travelers (and not only) – combine key features of backpacks and travel bags. Thule Landmark series products are actually hybrids of classic travel bags with modern backpacks, in which you will find all the key advantages of both types of luggage. They are a great solution for travelers who want their luggage to stay organized during the trip like in a suitcase or a travel bag… but at the same time they care about the comfort of carrying a backpack.
Thule Landmark – a clever combination of backpack and travel bag
Backpack and bag in one
We can use the described Thule bags as we find it more convenient at the moment – at the airport or train station, the Thule Landmark can take the form of a classic luggage bag, which we can conveniently place on a shelf or glove compartment on the plane. After arriving at your destination and leaving the station (or airport), you just need to pull the suspenders and you already have a comfortable backpack with a comfortable, carrying system, thanks to which you can comfortably walk and explore. Importantly, two of the three available Thule Landmark models come with a detachable 20-liter city backpack – so when we arrive at our accommodation, we can leave most of our luggage at the hotel, and take the most necessary small items with us on walks around the neighborhood.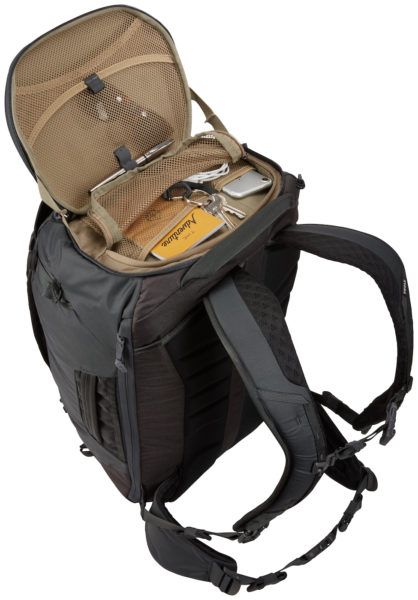 Thule Landmark – a clever combination of backpack and travel bag
Since the key feature for active travelers is the comfort of luggage transport, Thule's new products feature the company's well-known backpack division into women's and men's models (ideally tailored to women's and men's silhouettes and physiques), as well as an adjustable carrying system to ensure comfort during expeditions. The new backpacks are designed to minimize the number of any external, free-floating elements – all straps can be rolled up and tucked away, eliminating the risk of getting caught in luggage hatches, luggage racks or on luggage carousels. When stowed/rolled up, the novelties in the Thule Ladmark series become classic, discreet and elegant travel bags.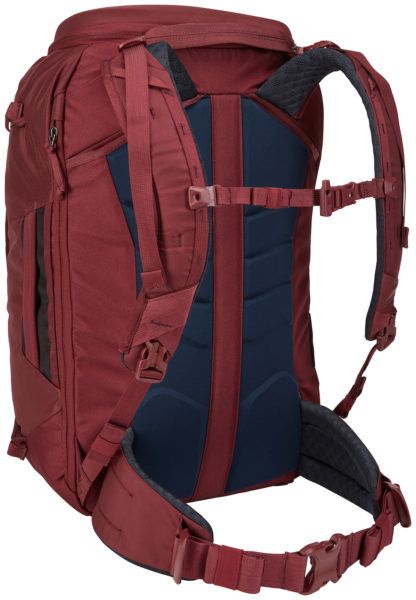 Thule Landmark – a clever combination of a backpack and a travel bag
The wide opening – native to suitcases – and built-in compression strap system allows for easy packing and unpacking of luggage and ensures that all packed items stay where they belong (without the tendency, common with backpacks, for heavier items of equipment to slide to the bottom).
Safety first
But the clever combination of the advantages of backpacks and bags, as well as the ultra-comfortable carrying system is not all – when creating the new backpacks, Thule designers also took care of what often spends sleep from the eyes of tourists – the safety of their luggage. Thule Landmark series products are equipped with a whole set of innovative features that provide a high level of luggage security (including, for example, a. documents). A great solution is, for example. A padded SafeZone compartment to protect your phone, sunglasses and other valuables. Importantly, the novelties are equipped with passive zippers, preventing them from opening quickly and unnoticed by the owner, while all zippers have grommets that allow you to lock them (which will come in handy when you want to leave the bag in a hostel or put it in the trunk of a bus).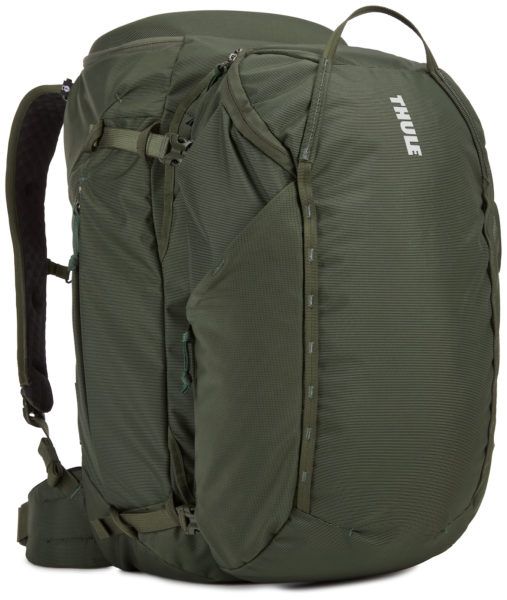 Thule Landmark – a clever combination of backpack and travel bag
Another useful addition is a hidden CashStash pocket (where you can put your money, passport or any valuable documents) and a chest strap with an integrated emergency whistle, which can be detached from the main backpack and attached to a smaller one used for short outings.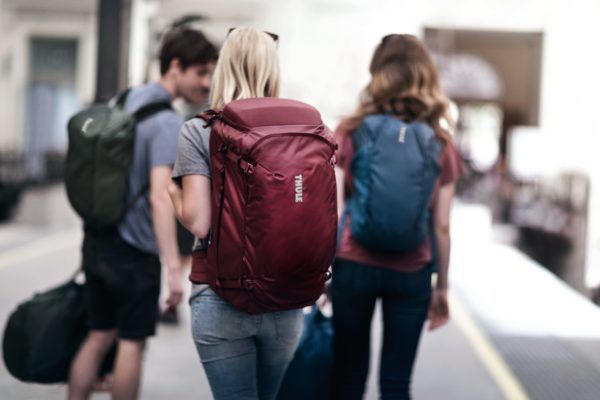 Thule Landmark – a clever combination of backpack and travel bag
As part of the Thule Landmark series, backpacks are available in three sizes (and several color versions):
Thule Landmark 40L (which meets the dimensional requirements of hand luggage),