Red Bull Fast Track – take on Andrew Bargiel's challenge
Already on February 19 launches Red Bull Szybka Tura, a virtual challenge for skydiving enthusiasts. This year Andrzej Bargiel has mapped out routes in three locations: Tatra Mountains, Beskidy Mountains and Karkonosze Mountains. A guaranteed prize awaits anyone who completes the selected segment on skis or splitboard, records the activity using the Strava app and fills out the form on the event website. The event will end with a live race to the top of Kasprowy Wierch.
Red Bull Szybka Tura is more than a sports competition. The routes have been set so that anyone who likes to move and feels good on skis can take part in the event. For some, it will be a challenge to cover the route once. Others will beat the segments repeatedly, fighting for the best time. Everyone will check their capabilities first of all.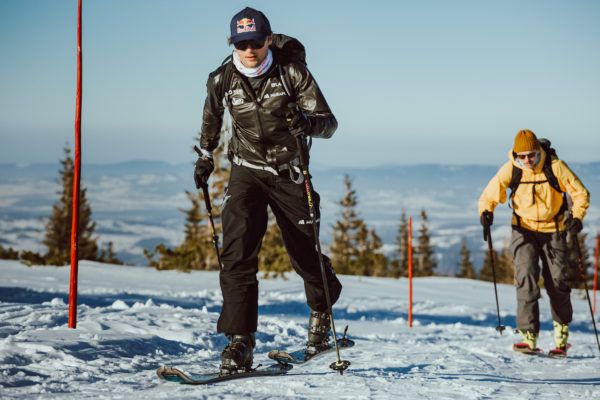 Red Bull Fast Track – take on the challenge of Andrzej Bargiel (photo. mat. press)