How to prepare for your first serious bicycle tour? Bikepackers Guide [sponsored]
The ability to reach places that only a few visit… Experiencing adventures that most of your friends can only dream about… The freedom to blaze new trails and get off the beaten path… – Bikepacking means virtually unlimited opportunities to explore the world on two wheels. It's a way of life through which you distance yourself from everyday affairs and relax, catch a moment of relaxation and, on occasion, explore the area on your own terms.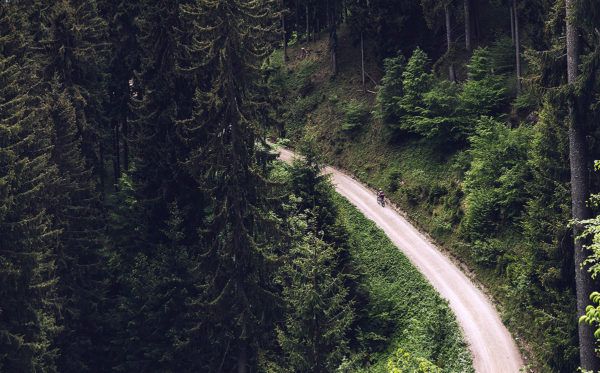 Bikepacking means practically unlimited opportunities to explore the world on two wheels (fot. partner's materials)
You are wondering how to join the exclusive group of Bikepackers? You think that the equipment at your disposal is insufficient to go on your first serious bicycle trip? Bikepacking after all, it's professional two wheels and a multitude of expensive panniers into which you should be able to pack for weeks of pedaling away from civilization… Before you throw yourself into a whirlwind of shopping and preparations or decide that with your condition you can at most drive to the nearest park take your unicycle for a short ride. And when you return be sure to go to TRIRENT's website and order the bikepackers' guide! Why?
Bikepackers Guide, or how to do bikepacking your own way
Let's start with the fact that there is no single, exhaustive definition of bikepacking, based on which we can clearly define a what is bikepacking, and what it is not. If you've met people in your life who think that bikepacking starts when you ride N kilometers from home, it doesn't at all mean that you have to ride that far or limit yourself to such a small area from home. You might as well get on a bicycle wagon, ride hundreds of kilometers and start your adventure somewhere. What's most beautiful about bikepacking is the fact that you can practice it yourself in any version you want, exactly the way you like and like it best. Sounds tempting?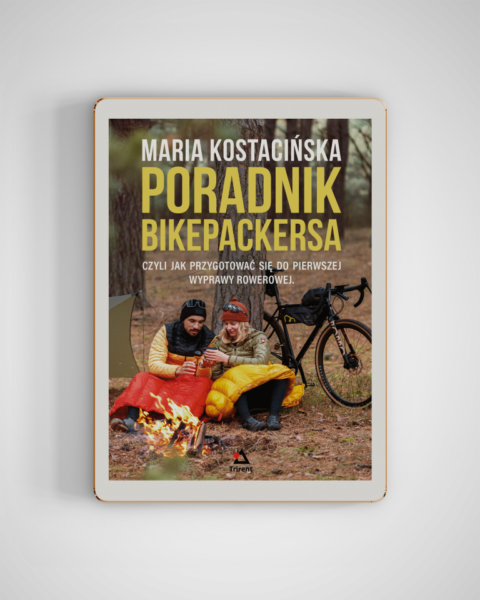 Maria Kostacinska "Bikepackers Guide"
Check out more information at trirent.en/guide-bikepackers/
Unfortunately, not everyone thinks so. What for a large number of people is freedom and gives them the freedom to spend time on their own terms, others try to dress up in a rigid definition, which, as we mentioned earlier, does not exist. That's why you can read on online forums, Facebook groups and numerous blogs dedicated to bikepacking that the way you practice this form of cycling is wrong, incorrect, incompatible with the art of. Don't let this discourage you. No form of bikebacking is bad, and your first serious bicycle tour doesn't have to involve spending the night outdoors. An overnight stay at a guesthouse or dinner at a pub recommended in the area does not mean that you did something wrong. After all, bikepacking is not survival, although certainly a lot of bikepackers think otherwise. But let's go back to the website we've managed to recommend to ourselves – Trirent website. Why exactly this?
Bikepackers' Guide at a good price
Trirent is a bicycle store and service located in the atmospheric Fort Mokotow. The brand is strongly associated with cycling in its different varieties, including bikepacking, the best proof of which is the work on the author's guide for bikepackers, from which you will learn m.in. How:
prepare your bike for the trip and take care of your safety,
pack according to the principle of less is more,
How to take care of hygiene on a bikepacking trip,
what novice bikepackers are afraid of and how to tame these fears,
what to take and how to eat while bikepacking,
Thoroughly thought-out, based on numerous experiences, and yet still written with a light pen Bikepackers Guide will help you get started on your adventure, While at the same time not imposing the only right way to practice this variety of cycling. It will help you learn how to prepare for your first, second or third successful trip and spend your time safely. The rest is up to you!